The 12 Days of Christmas is 12 days of awesome book recommendations from 12 amazing bloggers. This whole event is hosted by Trish over at Between My Lines. Thanks for stopping by and I hope you'll visit the other bloggers who are participating.
Welcome to Second Run Reviews and Happy Holidays! I'm pleased to day to share my top THREE picks for time travels.
I've been a fan of Outlander since the early 2000s. I travelled a lot in my first job out of college and a co-worker recommended this book to me. Why do I love Outlander? It has a bit of everything–historical fiction (American, British and Scottish), romance, science fiction (TIME TRAVEL!), medical fiction, and military fiction. I've probably purchased this book 3 or 4 times as I willing hand over my copy to anyone who is looking for something to read and doesn't know what to read. Oh, and this book goes across gender lines! I know men and women who have read it.
Goodreads | Amazon.com Affiliate Link
Traveler by Dennis W. Green
This novel is a unique take on the crime and mystery genre with a huge heaping side of science fiction, as Trav Becker discovers he has the ability to move between parallel universes. So while it's not strictly time travel, Trav does experience different realities where the actions he takes in one universe happen to influence the other realities he encounters. This book will suck you in as Trav hunts down his worst enemy. This was also the first book I reviewed on Second Run Reviews.
Goodreads | Amazon.com Affiliate Link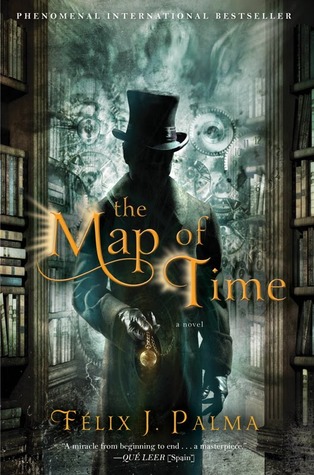 This book was a complete and utter surprise. First off, I won a copy of this book via GoodReads First Read's program and I win so rarely, I stopped entering. The summaries for the book do not do this book justice. It took me on a wild ride through time that did not let up until the end. Is time travel real? What happens when you change history? All of these questions are woven via THREE marvelously crafted distinct and interwoven stories that once you start reading you won't be able to put down.
Goodreads | Amazon.com Affiliate Link
Are you a fan of time travel novels or books involving parallel universes? What are some of your favorites?
a Rafflecopter giveaway
Visit the Other 12 Days Participants…