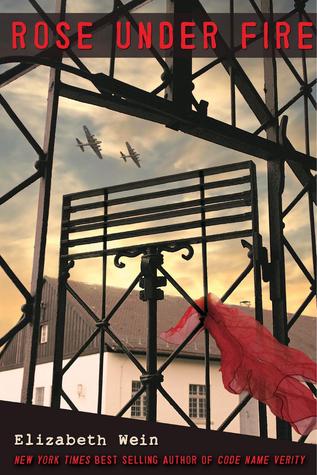 I finally exhausted the handful of SYNC audiobooks I downloaded this summer. While reviewing the books I listened to so far from that event, I kept coming back to Elizabeth Wein's Code Name Verity. That novel is by far and away the best audiobook I've ever listened to and I decided to purchase book two in the series, Rose Under Fire because I was so entranced with the characters Wein created and the tension she was able to convey.
Rose Under Fire is no Code Name Verity. While I did find Rose's plight as a P.O.W. engrossing, it wasn't nearly as emotional, for me, as Code Name Verity. While the story is told is the same fashion as book one in the series, due to how Wein handles Rose's disappearance, the reader knows that Rose's survival has already been determined. As a result, the stakes do not feel as high and it's just a matter of learning the sequence of events that lead to it.
What is unique about Rose Under Fire is the third part of the book. Once it is revealed how Rose survives, her reintegration into a war-torn Europe is gut wrenching and heartbreaking. While I have enjoyed several fictional novels and movies about World War II, until listening to "Rose," I had not encountered one that examined a survivor's point of view post incarceration. After living through the horrors of a concentration camp, I never had thought what it must have been like for those prisoners once they had been freed. This is where Wein shines in Rose Under Fire as I believe she captures a sliver of what it must have been like for so many once freedom was obtained.
While I did not connect to Rose Under Fire in the same way emotionally as Code Name Verity, I am giving it a thumbs up for giving me a peek into what it was like for survivors after they were released from concentration camps as they tried to reintegrate into society. It was a point of view I hadn't considered before and it was a unique and heartbreaking thing to consider.
The Quick Review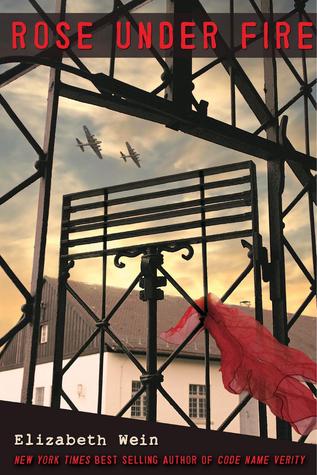 Rose Under Fire
Author: Elizabeth Wein
Narrator: Sasha Pick
Published on: September 10, 2013
Pages: 368
Length: 11 hours, 40 minutes
Series: Code Name Verity #2
Genres: audiobook, historical fiction, military, young adult
Goodreads • Amazon Affiliate Link
My Rating: Thumbs Up
Also in this series: Code Name Verity