Happy Wednesday mcorning, fans! The last month has been super crazy. Although you've probably not noticed it unless you are a #ShelfLove participant and got Your Shelf Love Challenge April Update last week laced with errors. Sorry about that! Work has been busy as I took on one of our larger clients and it caused two back-to-back business trips which has limited my blogging and related social activities.
In reflecting over the last month on life outside of Second Run Reviews, I realized that all the blogging routines in the world won't save you if you don't mesh it up with your calendar outside of your blog. Sure things will come up, but there were some things on my non-blogging calendar that I knew about ages ago and didn't schedule around like my friend's wedding and Mini-Con 50, Minneapolis, MN. I'm dedicated. I'm a planner. If I had a sword it would definitely be named Oathkeeper. So the fact that I didn't rearrange my posting schedule around those events and that I'm left feeling exhausted is my own darn fault. So I've decided things need to change a bit.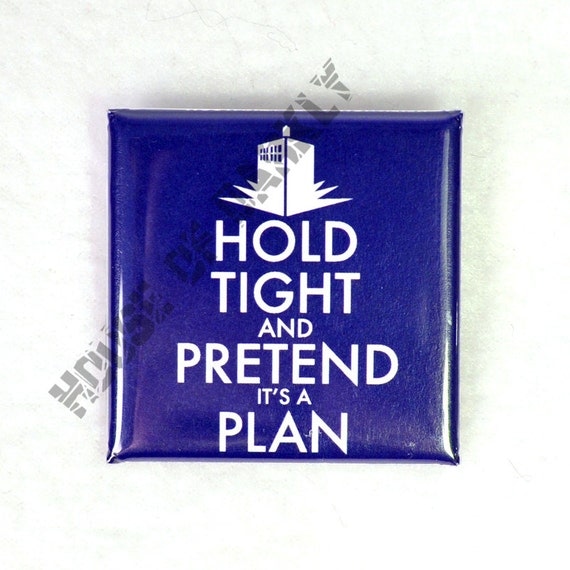 House of Darkly on Etsy
Yes, I own this pin.
So what's gonna happen? In addition to my normal blogging routine, at the start of each month, I need to evaluate my blogging schedule next to my personal calendar and make adjustments. If there's stuff I can move, I'll move it. So on weeks where work seems especially busy or I've got other commitments planned, there may be fewer posts (or no posts!). And of course, I need to ease up on feeling guilty on commenting on other blogs during that timeframe as well. Anyone got any tips to ease my Catholic guilt?
I love Second Run Reviews. I love all my fans. I've been blogging consistently since December 2013. So taking a break now and again isn't a bad thing. And maybe I need to reach out for help. Every good director has a good crew to back them up. I just have to keep reminding myself that I deserve a break and I can ask for help each and every time I sit down at my computer with a cup of coffee early on a Saturday morning.
So how do you do it? How do you balance your hobbies with your real life? Do you have a secret for banishing the guilt you feel when you take some me time? Sound off in comments.
blogging routine next steps