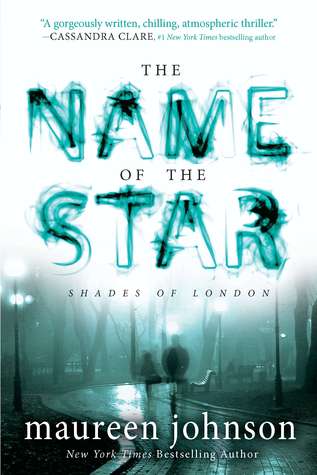 After reading and talking up Silk by Chris Karlsen, The Name of the Star by Maureen Johnson came highly recommended to me. It is different spin on the Jack the Ripper murders set in modern day London where someone is replicating the Ripper murders in detail and can't be seen on CCTV. Creepy!
Within 30 pages, I knew that Rory, the story's heroine, was one of my new book BFFs.
I decided to deflect her attitude by giving a long Southern answer. I come from people who know how to draw things out. Annoy a Southern, and we will drain away the moments of your life with our slow, detailed replies until you are nothing but a husk of your former self and that much closer to death.
Rory doesn't take any guff from her British classmates. While she does stick out like a sore thumb, she doesn't hide. She shares her differences and love of Cheese Whiz with her classmates openly. It was refreshing to have a main female character embrace her differences and flaunt them. I wanted to be more like Rory in almost every way!
The details of the Ripper murders happen quite quickly as the replicated murders happen in the same timeframe as the original murders. Under the scrutiny of the 24-hour news cycle it was not difficult imagine the world waiting for the next murder to happen. It's crazy what constant access to news and security footage does to society. The history of the Ripper murders were shared via news updates which was helpful and made sense given the context of the story. It also allowed the characters to be out in the thick of it rather than stuck in a dank library.
The narration for the audiobook was well done. Nicola Barber slipped between various English accents and an American Southern accent easily. It seemed a bit odd that the Rory's speaking voice was Southern, but her internal thoughts and description of the events were non-accented. I'm not 100% certain I would have enjoyed the audiobook if everything from Rory's point of view was done with a Southern accent. It just seemed odd when I first started listening.
I did enjoy listening to The Name of the Star. The unsolved Ripper murders of old set against the backdrop of a modern copycat was a tantalizing and the resolution isn't quite what you expect. While this is a series, there is no huge cliffhanger, as a result, The Name of the Star can be read as a stand alone novel unless you wish to continue on Rory's journey.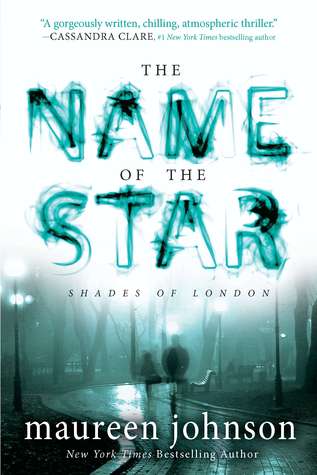 The Quick Review
The Name of the Star
Author: Maureen Johnson
Narrator: Nicola Barber
Published on: September 29, 2011
Pages: 400
Length: 9 hours, 50 minutes
Series: Shades of London #1
Genres: audiobook, historical fiction, mystery, paranormal, young adult
Goodreads • Amazon Affiliate Link
My Rating: Thumbs Up


book review name of the star maureen johnson