"…Please, my beloved, don't fret. Just stay strong and be there
for me when the time comes for me to leave this cage. You are my
sunlight in the dark and the ground beneath my feet. Because
of you, I can survive. I hope that you can find strength in me,
too, V. That because of me, you will find a way to be strong."

—Antoine to Vianne in a letter
My Review
The Nightingale by Kristin Hannah left me speechless and in tears. For two nights in a row, I sat crying as I finished the novel. There should be a warning on this book…
DO NOT READ THIS BOOK IN PUBLIC!
Oh, I tried reading this over my lunch hour…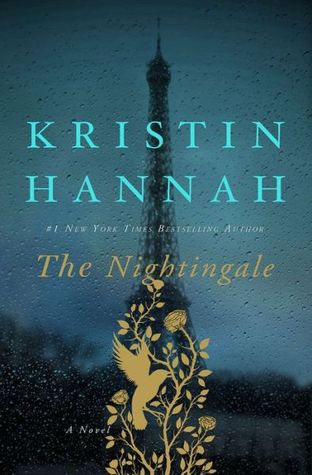 Book Snapshot
The Nightingale
Author: Kristin Hannah
Narrator: Polly Stone
Published on: February 3, 2015
Pages: 448
Length: 17 hours, 26 minutes
Genres: historical fiction, adult
Goodreads • Amazon Affiliate Link
My Rating: Thumbs Up


Come join ChapterBreak.net every Thursday by posting a favorite line from your book boyfriend to his heroine. Keep in mind these are direct quotes from dialogue in a book. It is NOT a physical description of a male protag or a paragraph of dialogue. It is a line spoken by our favorite heroes to their lucky ladies.
nightingale quotes kristin hannah