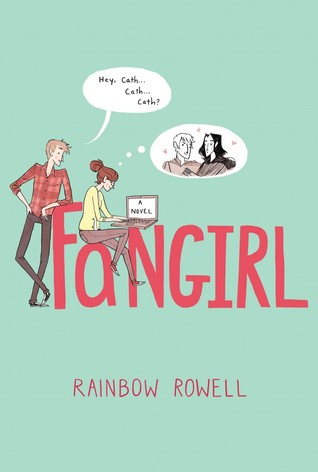 I'll be honest, I was hesitant to try another Rainbow Rowell novel. I fell hard for Eleanor & Park last summer. I loved it so much I couldn't put into words what I loved about it and it was one of the few books I didn't write a review about last year. I felt like Rowell had been watching my teenage years. After reading Fangirl I think Rowell may have been watching my college years as well.
I fell right in between Cath's and Wren's college experiences. I moved away (but no too far) to go to college. I wasn't as fearful of new things as Cath, but I wasn't Wren's party girl either. I had a high school sweetheart who broke up with me over the phone a couple of months after I started college (we had been dating for 3+ years). There were a lot of emotional ups and downs with boys and classes. Somehow, Rowell took me back to those days for at least one day. That's right, I started reading Fangirl at 11 AM on a Saturday morning and didn't stop reading until about 5 PM.
What I loved most about Fangirl was that each character was real and unique. They had their own voices and personalities. None of them seemed cookie cutter or two-dimensional. I felt like I could sit down and have a wonderful conversation with any of them. I especially loved Cath and Wren's dad. His quirky sense of humor and mental health issues reminded me of several people close to me. I wanted to know more about how he raise two twin girls! And I kind of what to know what Gravioli looks and tastes like. Well, maybe not taste.
I laughed. I teared up. Fangirl was an emotional journey for me from start to finish. I don't know how Rowell does it, but consider me a "fangirl" for life.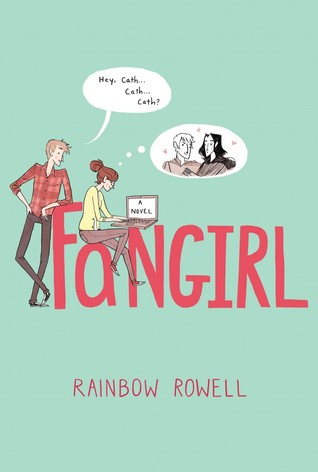 The Quick Review
Fangirl
Author: Rainbow Rowell
Published on: September 10, 2013
Pages: 445
Genres: fantasy, romance, new adult
Goodreads • Amazon Affiliate Link
My Rating: Thumbs Up


book review fangirl rainbow rowell