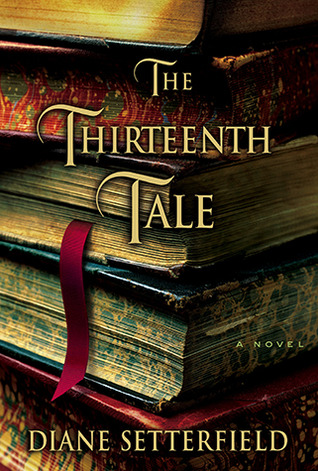 I recently listened to The Thirteenth Tale by Diane Setterfield. I first read this book back in 2011. It is my favorite type of mystery—a story told through stories. At the start of the novel, when Margaret meets Ms. Winter there is a passage about fairy tales that caught my attention.
"I will ask you three things. Things that are a matter of public record. When I leave here I will be able to check what you tell me. If I find you have told me the truth about them, I will accept the commission."

"Ah, the rule of three. The magic number. Three trials before the prince wins the hand of the fair princess. Three wishes granted to the fisherman by the magic talking fish. Three bears for Goldilocks and the three billy goats gruff. Ms. Lea, if you were to ask me two questions, or four, I might have been able to lie. But three."
What is it about princes and princesses and wishes that is so appealing? Why do I keep going back to stories that seem to center on these things?
Why do I love fairy tales?
Three questions! I cannot lie now!
Whenever I encounter a known fairy tale I am immediately thrown back to my childhood. Most of my consumption of Disney was through Little Golden Books where you didn't quite get the whole movie in a few short pages. I remember taking naps at my godmother's house and paging through her copy of a Sleeping Beauty children's book instead of sleeping. To this day Sleeping Beauty is my favorite classic Disney Princess.
I remember begging my mom take my brother, sister and I to see Aladdin when it released. Trips to the movies were a special treat for my family of 5—distance and money always being a factor. In short, I wasn't immersed in the world of princesses and princes until late in life when I had my time and money. As a result, when I got to indulge in this world, as a child, there was always something magical, something special, about the encounter.
There is also an element of familiarity. Most people know the basic outline of a fairy tale.
One poor girl who is nothing special
One rich boy who is special
At least one evil Queen/Stepmother (and her minions) that can't stand to see the boy and girl together
Rich boy fights for poor girl, overcoming evil
Love conquers all and they live happily ever after
Okay, I'll admit that's a bit of an oversimplification, but you get the point. A formula is comforting and many times we identify with the plight of the poor girl and the rich boy. We want to be them because everyone gets what they want at the end of the story.
We can easily slip into the skins of those fictional characters, seeing our struggles in theirs and hoping at the end of the day we are able to conquer the evil in our lives like our favorite fairy tale characters. There's nothing wrong with indulging in this fantasy and enjoying these kinds of stories. Seeing happiness in others, real or fictional, makes us happy. Which, from what I've heard, is good for our overall mental and physical well-being.
It's also empowering.
If Elsa can accept her differences, well, so can I.

If Merida can buck tradition, well, so can I.

If Rapunzel can discover who she is, well, so can I.
For me, fairy tales give me strength and hope for a better tomorrow. They remind me fondly of my childhood and bring back special memories of reading and seeing movies with my family. Fairy tales will always hold a special place in my heart and my life. I love sharing my love of fairy tales, in all forms with others. I refuse to be embarrassed by my love of fairy tales.
Why do you like fairy tales? What is your favorite one? How do you handle people looking down on you for "not growing up" and indulging in your love of fairy tales?